Innovative is the perfect word to describe the new Jeep Grand Cherokee. Each feature has a way of creating a fun, safe, and the absolute coolest driving experience. Available passenger screen, gives touchscreen control to the passenger to assist with navigation by sending directions to the driver. This groundbreaking display has available Amazon Fire TV and the capability to connect their wireless headphones for personal music on the drive.
The Eyes in the Back feature gives the driver the ability to monitor children, pets, or other important cargo without taking your eyes off the road.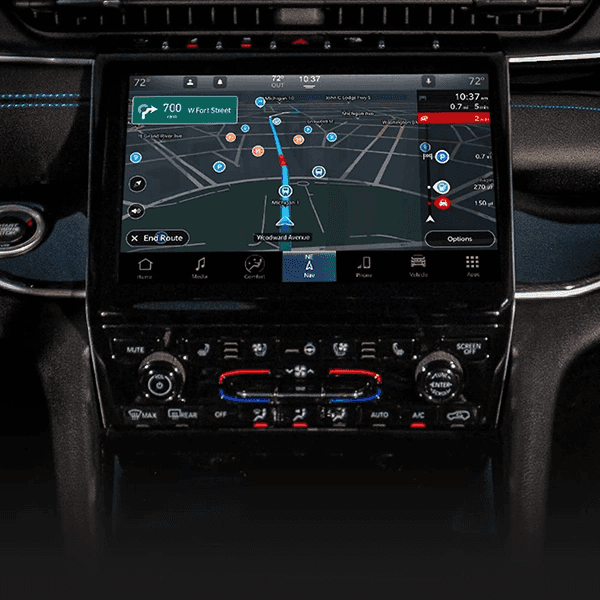 Carrying lots of cargo and can't see out the back window? Change all that with a simple touch of a button and have a high definition view of the road behind you with the Digital Rearview Mirror. This state-of-the-art feature uses an LCD monitor embedded into your rearview mirror that displays a real-time video of what's behind your vehicle. Jeep Connect is another incredible tool that helps customize your driving experience. With Jeep Connect you can lock and unlock your doors, start your engine, warm up or cool down the vehicle before climbing inside. Easily find your car with alarm and flashing headlamps, and so much more, all with Jeep Connect.