Is Black Friday a Good Time to Buy a Car or Is This Just a Marketing Cliché'?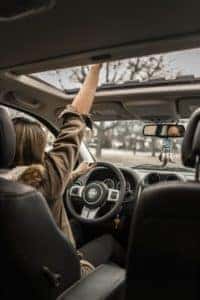 Is Black Friday a Good Time to Buy a Car or Is This Just a Marketing Cliché'?
Actually, Black Friday and car-buying go hand in hand. Here's why the idea of getting a great car deals the day after Thanksgiving is no marketing cliché'.
Mythbuster #1: Black Friday Isn't Necessarily Good for Car Savings
In reality, Black Friday is arguably the best day of the year to get a great car deal.
And, this Black Friday, dealerships all over the country will be offering their best car deals, as the HuffPost notes below.
"Christmastime isn't the only big car sales week. Automakers and dealers increasingly
roll out promotions in the days leading up (to holidays like Black Friday).
Timing can be the difference between saving hundreds or thousands of dollars when buying a car.1"
Mythbuster #2: If Car Savings DO Include New Vehicles, They Couldn't Possibly Include Used Cars Too
Yes they could (and do!)
In addition great new car deals, you're also in line to shop used for less,
as Newsday notes here:
"Black Friday isn't only one of the best days of the year for shopping,
but is also the best day of year to buy a used car.
Used-car deals on the day after Thanksgiving are 33.1 percent better than average (on Black Friday).2"
(This observation is based on a look at 40 million used car sales from 2013 to 2015).
Mythbuster #3: On Black Friday, my Car Buying Options Will Be Limited to a few Select Models.
No they won't.
As dealerships need to make room for next year's inventory,
you'll likely be able to find savings on EVERYTHING ON THE LOT.
Black Friday is November 29th.
1https://www.huffpost.com/entry/best-time-to-buy-a-car-buying_l_5ce4768ae4b0d513447bffeb
2https://www.newsday.com/classifieds/cars/10-best-and-worst-times-to-buy-a-used-car-include-christmas-new-year-s-thanksgiving-1.11801028