Our Top 10 Favorite Scary Books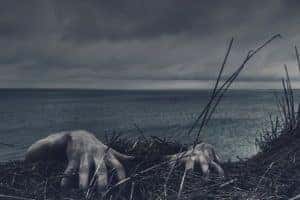 Our Top 10 Favorite Scary Books
In honor of Halloween, we list our top 10 all-time best scary books. Grab one of the titles listed below, jump under the covers, and try your best not to scream as you turn the pages. 
👻
Silence of the Lambs. A psychological thriller in every sense of the word. Expertly crafted. Few would argue that the character of Dr. Hannibal Lecter is one of the most memorable villains you will ever come across. We found Silence of the Lambs by Thomas Harris to be riveting to a high degree. Given the subject matter, however, this one's strictly for young adults and up.
Dracula. The work that's likely to come to mind when you think of the words original Horror Novel. This book made the vampire into a pop-culture icon.
Frankenstein. Another classic. Frankenstein is the ultimate example of the mad scientist-type run amuck, a theme that's become a staple of science fiction ever since.
The Exorcist. This one is grand in its scope. The Exorcist deals with very deep issues like faith and family. The story sticks in your head, while you can't help but take the characters who are in it seriously. After giving it a read, you can see why it got make into a film that many describe as "the scariest of all time."
Psycho. A story about a man, his mom, and a roadside hotel. Need we say more? This one is full of suspense and horror. You won't regret having picked it up.
Ummmm, anything by Stephen King… But if we had to choose just one book, we'd vote for Pet Sematary as Stephen King's all-time scariest. Honorable mentions include The Shining, Carrie, and Misery.
Jekyll and Mr. Hyde. This one is a real classic. The original "evil twin" story about a man with two (very different) identities.
The Drowning Girl. Caitlin R. Kiernan has written many short-fiction works. The Drowning Girl follows the story of India Morgan Phelps, who is attempting to write a memoir of bizarre events. What follows is a lot of twists, turns, and interesting fiction writing. And, for a change of pace, the story takes place in Providence, Rhode Island!
The Goosebumps books series. Before there was Twilight and Harry Potter, there was the Goosebumps book series. The original '90s series consisted of 62 books that spanned everything from monsters under the sink to ventriloquist dummies that came to life. Reading along was so much fun because you never knew what was going to happen next! Our top three favorite three books from the series are

Welcome to Dead House (book #1 in the original series),

One Day at Horrorland (book #16 in the original series), and The Scarecrow Walks at Midnight (book #20 in the original series).
Something Wicked This Way Comes. This book is perfect for tweens. Interestingly, R.L. Stine, the writer of the Goosebumps books, credits Something Wicked This Way Comes as being one of the main inspirations for that series.