Rairdon Auto Group Donates 1200 Backpacks to Hopelink

Rairdon Auto Group Donates 1200 Backpacks to Hopelink
From meeting new friends to shopping for new school supplies, back-to-school is an exciting time for our kids. However, for some families, the burden of paying for school supplies can be too much.
That's why Rairdon teamed up with Hopelink for a big donation.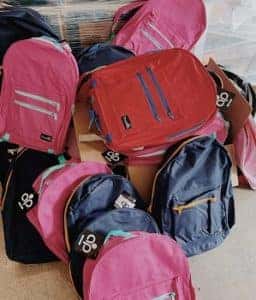 (You can learn more about Rairdon's previous philanthropy efforts here).
On the strength of our amazing customers and stores,
we were able to make a significant impact with a donation of
1200 total backpacks + school supplies!
Backpacks:
Were in many different colors
Were durable + appealing to the eye.
Supplies included:
Scissors
Pens
Glue
Crayons
Rulers
With everyone's help, local students and families living below the poverty line became better equipped to have a great school year.